Essex-based entrepreneur Raj Bhangal has invested more than £150,000 in a major refurbishment programme for his two Wimpy restaurants in Colchester, and Kings Lynn in Norfolk.
The move underlines franchisee Raj's faith and commitment to the much-loved Wimpy brand, especially at such a difficult time for the hospitality industry.
Wimpy Colchester, which continued to serve takeaways and offer home delivery throughout the lockdown period, has just reopened after a short shutdown for the work to take place; while the new-look Wimpy Kings Lynn reopened on July 29.
"The last few months have certainly been challenging," said Raj. "We felt this was exactly the right time to take advantage of a quieter period to carry out the refurbishment work, so we could be ready as diners return to the high street.
"Investing in the new branding is really exciting for us and we can't wait to show it off. We know customers love Wimpy because they can sit down at a table and enjoy food freshly-cooked to order and served by a waiter or waitress, something that sets us apart from many of our competitors."
Both restaurants, who together employ around 24 staff, have seen the introduction of Wimpy UK's new SHIFT Design, building on the brand's strong heritage and much-loved traditions, featuring bright new colours, new seating and layout.
Wimpy Colchester, situated on the High Street, has been in Raj's family for the last 16 years. The refurbishment, which has cost in the region of £35,000, sees new counters, kitchen area and lighting; as well as new tables and chairs capable of seating 70 diners inside and 20 outside on the pavement.
At Wimpy Kings Lynn, in New Conduit Street, the cost has been around £115,000, with work including the tripling of the outdoor seating area, which now has room for around 50 diners and 80 customers indoors.
Social distancing measures, including hand sanitisers and screens have been put in place at both restaurants and QR codes are available on tables for diners to scan in their orders, while staff also have access to facemasks and gloves.
Chris Woolfenden, Wimpy general manager, said: "We thrilled at the changes Raj and his team have made in embracing our new design, which blends our heritage style with a fresh look to attract new generations of customers.
"The feedback from families who visit our new-look restaurants is fantastic, people tell us they love the changes and I'm sure these two restaurants will be very successful as everyone starts to get out and about again for their favourite burger."
Raj and his father first became Wimpy franchisees in 1975 and he took on the Kings Lynn franchise in 2018.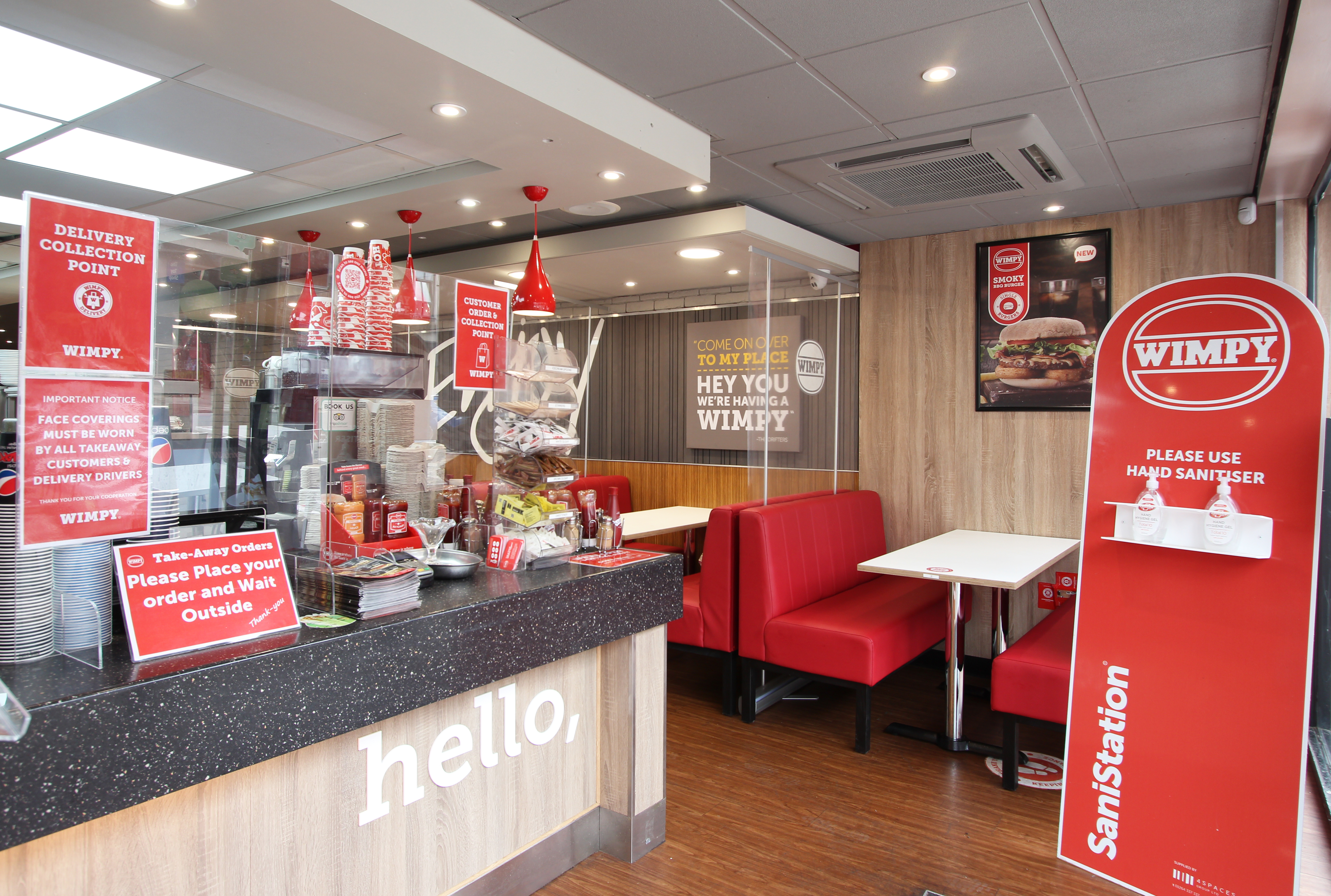 Raj is also a member of the Wimpy National Franchise Council (WNFC), which gives franchisees the opportunity to shape the future of the brand hand-in-hand with the Wimpy management team.